Design Import/Export
Quickly and easily Import and Export your block based Design: Templates, Template Parts, and Global Styles.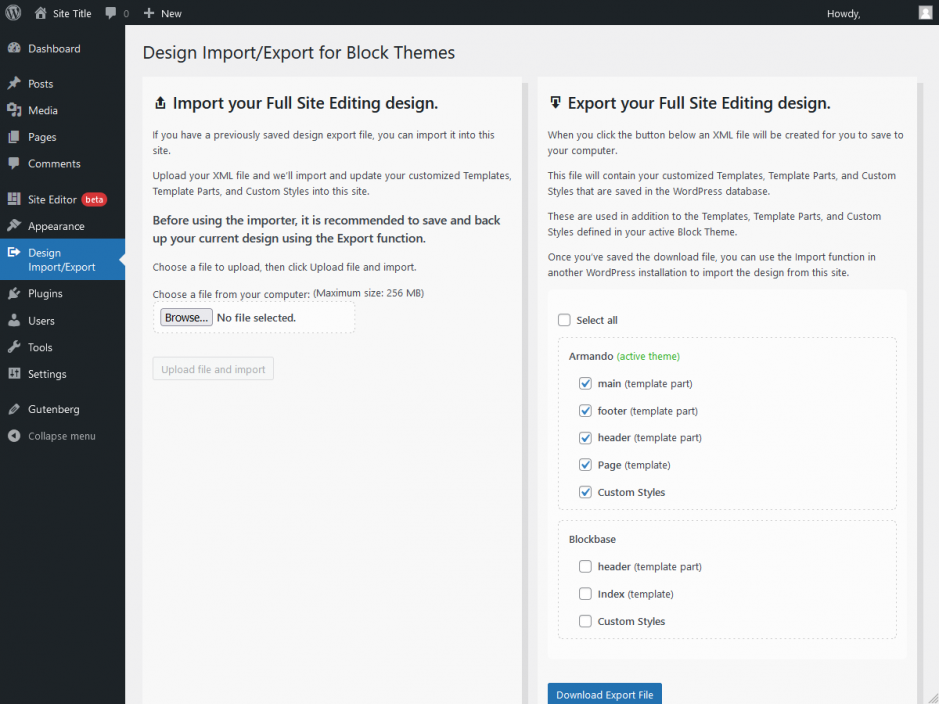 Disable Remote Patterns
A simple plugin to disable the loading of the remote block patterns from the WordPress pattern directory.
If you want to improve pattern inserter loading performance, or just looking to reduce block pattern overload, and make your theme bundled patterns more discoverable, this is the plugin for you.