Pages > Edit
or
Pages > Add New
Sidebar Layout
For each page you can choose either; Right Sidebar, Left Sidebar, No Sidebar or Condensed.
The condensed option displays no sidebar with your page content displayed at 75% of the container width i.e. the default container width is 1200px so if you choose condensed your content will be 900px wide.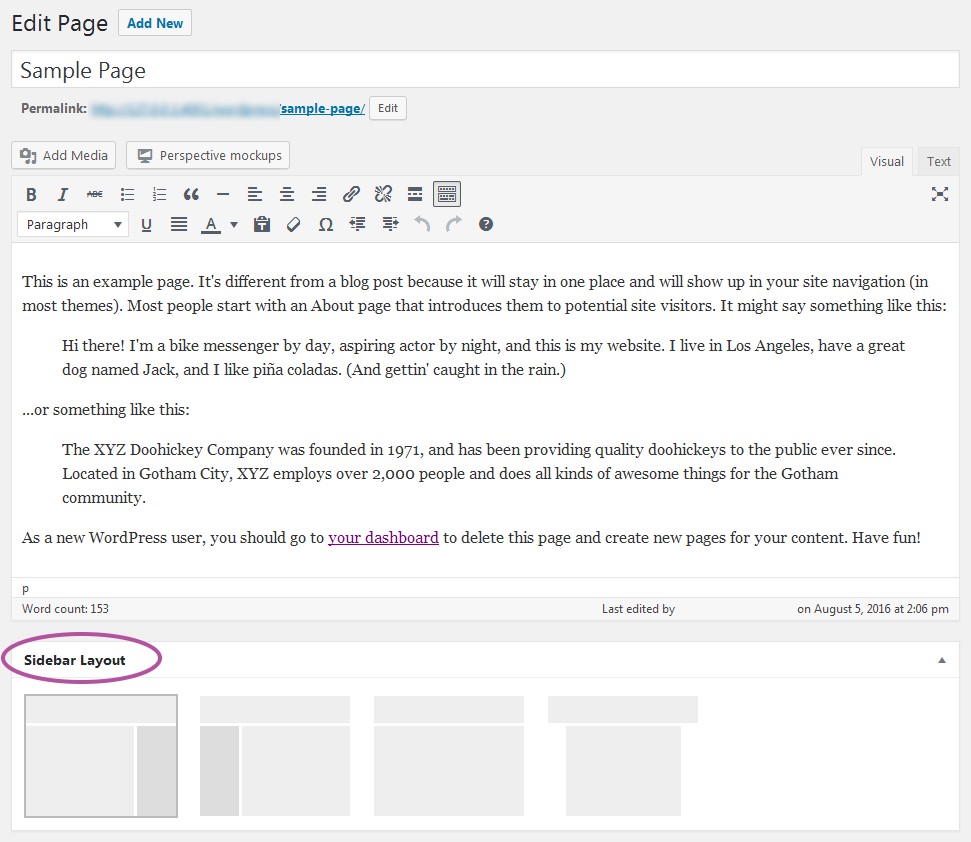 Excerpt
Exoplanet supports an excerpt for each page. This is useful for the home page settings.
See the Slider, Featured Services, About Us Section and Call-to-action Panel of the home page settings documentation for more details.

Some third-party plugins may also make use of the page excerpt.
Template
From the template dropdown selector – which is found in the page attributes area – you can choose the default template or the home page template.
The default template will display the page content with the sidebar layout that you have chosen.
If you select the home page template this will show your page content along with the custom home page settings that you have saved in the customizer (Appearance > Customizer > Home Page Settings). The standard page content will be displayed below the full screen slider and above the featured services section. Simply leave the page content empty if you wish to show the home page options only.
You can choose to show the home page options on as many pages as you wish or on your actual home page only if you prefer.