Appearance > Customize > Menus
or
Appearance > Menus
The footer menu has support for social media icons with links to your social media pages.
Add the address for each of your social media profiles to your menu as a 'Custom Link'.
You can also include standard menu links to your pages, posts etc.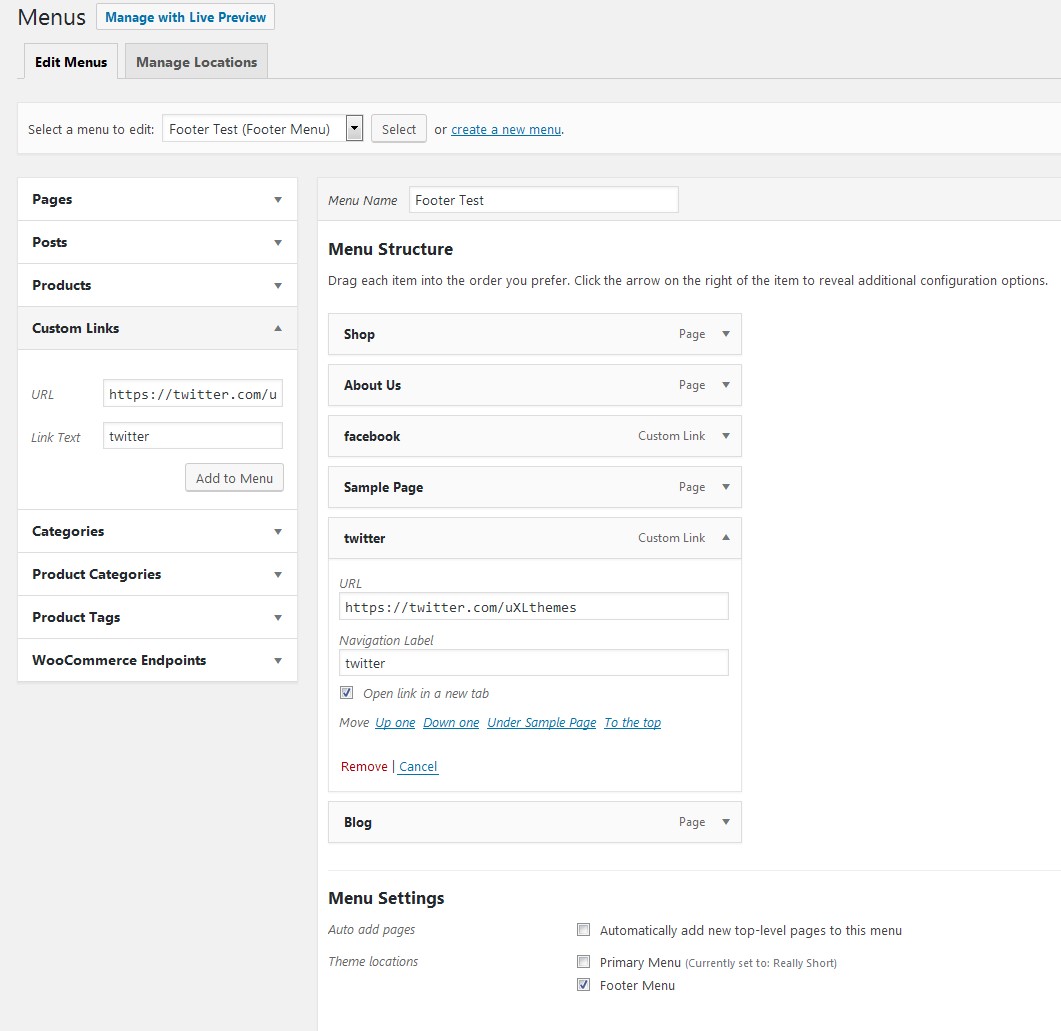 In the image below you can see the footer menu on the site. As you can see, you can put your standard links and social media links in any order you choose.

The Exoplanet theme will automatically detect the URL of your social link and will display the relevant icon in place of the link text.
It will work with links to these social media URLs…
facebook.com
twitter.com
plus.google.com
linkedin.com
instagram.com
pinterest.com
youtube.com
codepen.io
digg.com
dribble.com
dropbox.com
flickr.com
foursquare.com
github.com
getpocket.com
reddit.com
spotify.com
skype.com
stumbleupon.com
tumblr.com
twitch.tv
vimeo.com
wordpress.com
wordpress.org
…as well as links to an email address with the 'mailto:' URL format, and a link to your RSS feed if the URL of your feed contains '/feed/' within it.