Appearance > Customize > Theme Options
The Latest theme displays posts in a masonry grid layout by default. To turn off the masonry layout and switch to the more traditional list style of posts layout, check the box beside 'Disable Masonry Grid Layout'.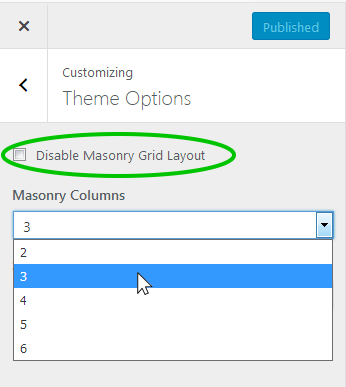 The number of columns to display in the masonry layout can also changed from any amount from 2 to 6. The default setting is 3 masonry columns.
Please note that due to the limited screen width of mobile devices, the masonry layout is only active when viewed on larger screens (desktop, laptop, some tablets) with a viewable browser width of 768 pixels or greater.