The colors of the theme can be adjusted in the customizer and are split into two sections, 'Colors' and 'Widget Colors'.
Appearance > Customize > Colors
and
Appearance > Customize > Widget Colors
The colors of every section of the theme can be customized. Where a color selector states a default color, this means that if this particular section is left empty it will default to the described color.
Background color transparency
The background colors also feature a transparency selector. This is adjusted with the horizontal bar situated below the main color picker area.
If you want a background color to be either fully or partially transparent, slide the transparency selector to the desired value. For example, 0 would be fully transparent and 50 would be half transparent.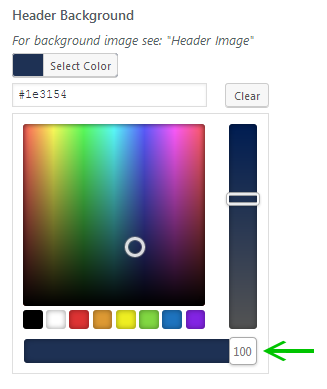 Colors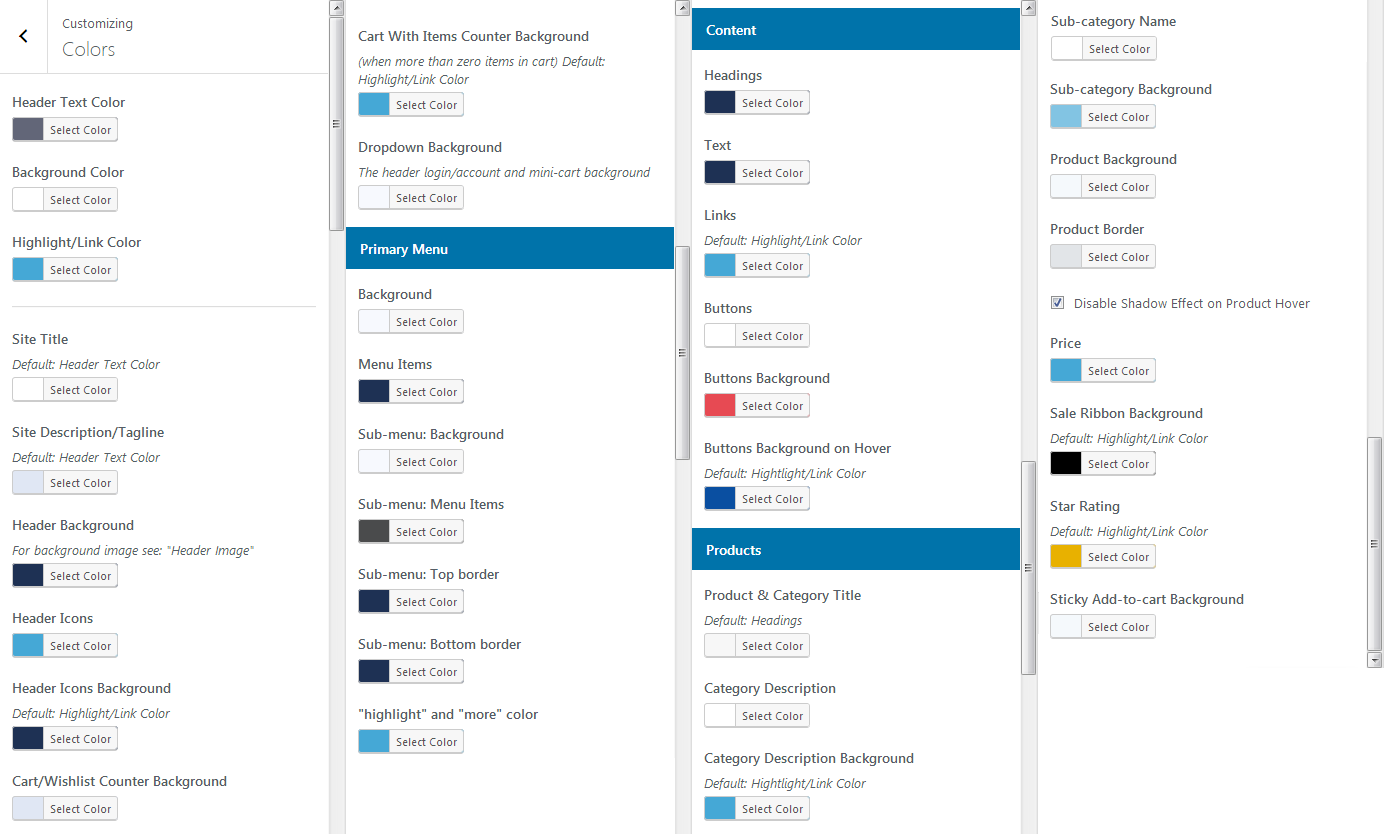 Widget Colors
The color selectors for the sidebars and widget areas.
A background image for the footer area can also be uploaded/selected here.