Navigate to your account here at UXL Themes, click on the 'License Keys' tab and copy your license key for Retail Pro.
Please note that this is not the same as the payment Transaction ID or Invoice ID, and the license key shown in the images on this page is for demonstration purposes only and is not a real license key.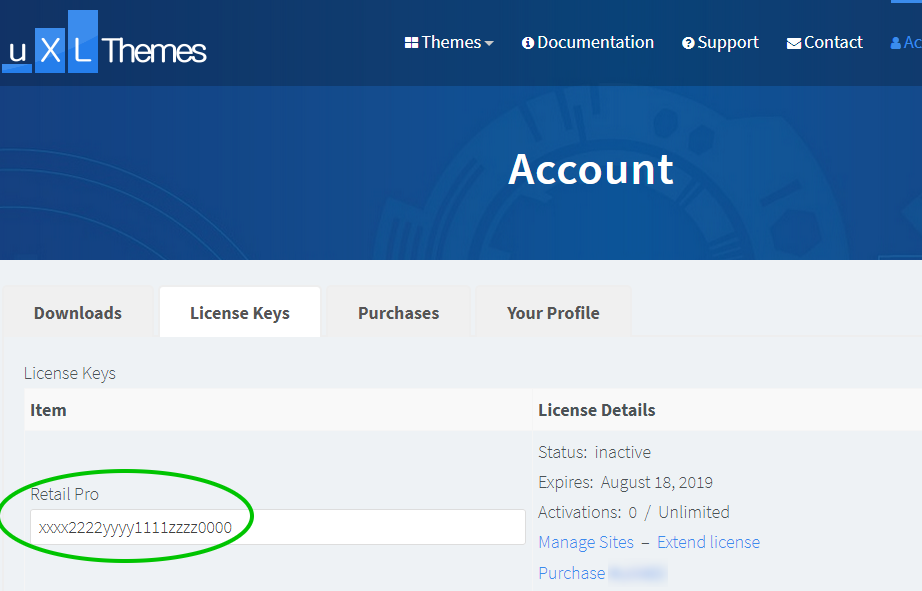 Activate License
Appearance > Theme License
In your website's WordPress Dashboard, go to 'Appearance' > 'Theme License'.
Enter your license key and click 'Save Changes'.
Click 'Activate License'.
Repeat this for each of your websites – your Retail Pro theme license is valid for unlimited domains.
Activating your license allows one click theme updating from within your dashboard when an update becomes available.