Navigate to your account here at UXL Themes, click on the 'License Keys' tab and copy your license key for Trusted Pro.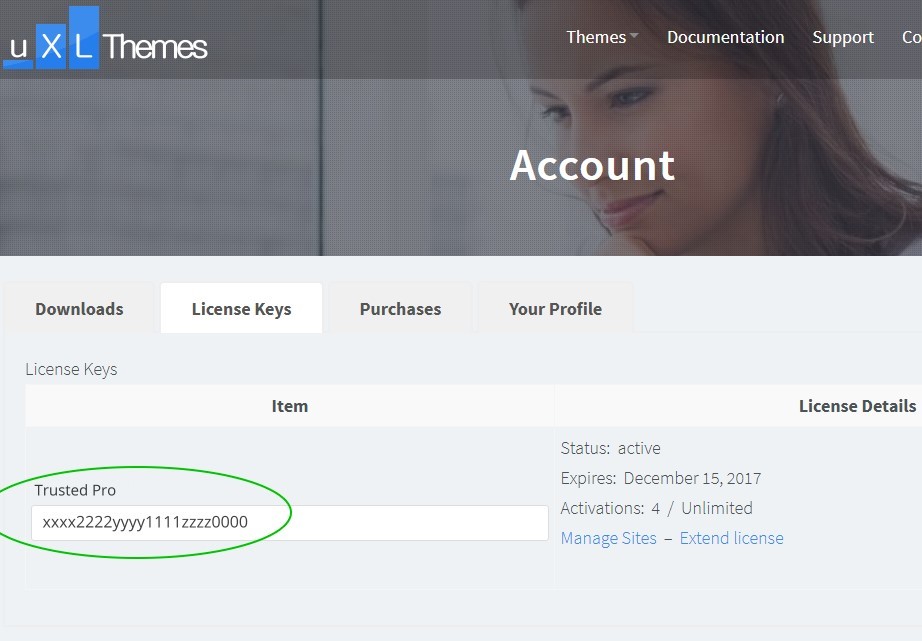 Activate License
Appearance > Theme License
In your website's WordPress Dashboard, go to 'Appearance' > 'Theme License'.
Enter your license key and click 'Save Changes'.
Click 'Activate License'.
Repeat this for each of your websites – your Trusted Pro theme license is valid for unlimited domains.
Activating your license allows one click theme updating from within your dashboard when an update becomes available.